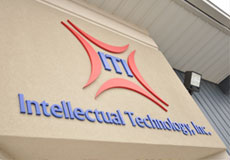 Dimensional signage is a terrific way to make yourself "stand out." Sign Pro's dimensional options offer an excellant soultion for your interior and exterior signage needs.
3-D Routed Signs
Truely unique and custom fabricated, Sign Pro' CNC router can be make your business or organization stand apart from the rest.
Custom designs
Durable and lightweight
Custom shapes
Top of the line paint and protection
Many materials including: HDU, Alumalite, Foamcore, PVC,
Gold leaf gilding
Dimensional Letters
What better way to make your logo pop out then to make it actually "pop out." Many materials and options avialable.
3-D logos
Many different materials and finishes
Installation
Variety of thicknesses
Interior and Exterior